3 Generations
100 Years
A Tribute to Wayne G. Cooper
For us, it's personal. For us, it's family.
Wayne G. Cooper
Cooper Sign Company and Old Glory Flag & Banner has lost a pillar of the Company and our biggest cheerleader, Wayne G. Cooper, age 93. It was only last week that a friend brought Wayne from the nursing home where he was under Hospice care to our once unannounced so that he could check to see what was appening at Cooper Sign Company and Old Glory Flag & Banner that he was so proud of.
We were able to show him signs that we have been working on for the New Era Field Club Renovation project and he looked over the new photos depicted on our display wall and monitor. He just shook his head and commented on how the business had changed since he was working. Before he left, he went into the fabrication shop and took a look around. I honestly was expecting to get a list of things he thought needed to be done.
Cooper Sign Company, located in Niagara Falls, New York, was established in 1922 and painted theater and grocery store signs. Wayne returned home from World War II after serving in the Navy and led the company to expand into fabrication and electric signs using bulbs and blowing neon glass lettering. Signs that Wayne designed and built in his career are still standing and some have become architectural road art.
Wayne was a creative thinker and inventor holding a patent on a vacuum bag used in the screen printing industry and sold to Eastman Kodak and many Hollywood set manufacturers. Wayne was much more than a well respected business owner that based his business on honesty, integrity, and relationships. He gave back to the community by his support of the Gideons, Lion's Club and his church.  list of words to describe who he was as a person would be a long one to capture the life of a man who loved God, loved his family, took pride in his work, and loved his country. Dad, you will be missed, but have left a legacy for us to follow.
~ From the Cooper Sign Family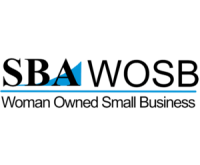 Message Us
Get In touch below. Ask Any Question or Request a Quote
Call Us
(716) 297-2340 
(800) 835-2340 
"Cooper signs worked with us on a new sign for our lobby and they were fantastic. They worked through several sizes and changes and were able to recommend the perfect fit. The sign was ready about 2 weeks earlier than quoted. The price was well within budget, and their installation directions were so easy. I would highly recommend them."
"Knowledgeable, friendly employees always there for you!"
Office Location
7350 Porter Road P.O. Box 172 Niagara Falls, NY 14304
Phone
1-716-297-2340 
1-800-835-2340