Compliance and respect for heritage and History
WNY is especially rich in heritage and spectacular buildings from the 20th Century designed by world renowned architects. Historical Preservation is a joint effort between towns, cities, states, and federal government. These entities work together with community agencies to protect the history of a community.
Whether a commercial area, historical preservation area, or a highway corridor, signs and billboards can play a large role in  determining the appearance and attractiveness of a community. In New York, concerns about enhancing the appearance and value of the visual environment have prompted many local governments to enact regulations for posting and maintaining signs and billboards in their communities.  This is especially true for historical preservation areas.
Signs have both physical and constitutional dimensions. As structures, the physical characteristics of signs, including size, type, number, duration and location, may be regulated by the local government of the community in which they will be sited. At the same time, local governments must take care that such regulations do not directly regulate the content of signs or discriminate against a particular segment of the community. The messages on signs are protected from unwarranted local governmental regulation by the First Amendment of the U.S. Constitution, with few exceptions and by the New York Constitution.
We take great care in the delicate balance of community and government approval in the Historical Preservation areas.
Cooper Sign Company ensures your sign is installed according to your town or municipality code. We'll also make sure we are in contact with any and all related Historical Preservation Society to maintain the heritage and history of any designated area.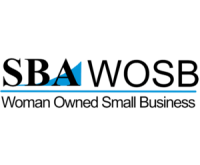 Message Us
Get In touch below. Ask Any Question or Request a Quote
Call Us
(716) 297-2340 
(800) 835-2340 
"Cooper signs worked with us on a new sign for our lobby and they were fantastic. They worked through several sizes and changes and were able to recommend the perfect fit. The sign was ready about 2 weeks earlier than quoted. The price was well within budget, and their installation directions were so easy. I would highly recommend them."
"Knowledgeable, friendly employees always there for you!"
Office Location
7350 Porter Road P.O. Box 172 Niagara Falls, NY 14304
Phone
1-716-297-2340 
1-800-835-2340